It's important to maintain the cleanliness of your drainage system in your home or business. Health is the main reason you have to consider when having your sewer & drains cleaned.  Keeping the water circulating efficiently in your house or business is the best way to avoid any health problems caused by a clogged drainage system. This procedure will also prevent any odors that can be caused by the blockage in your drain system.
Ajacks Sewer and Drain is here…
…when it comes to solving all types of drain and sewer line issues:
Video Camera Inspection of Pipes
Indoor/Outdoor floor drain maintenance and removal services
Commercial/Industrial drain & sewer cleaning services
Storm sewer cleaning
Main line removal of roots
Removal of debris from kitchen drain's
Hair and Soap removal from shower and tub drain's
Bathroom sink and toilet debris removal services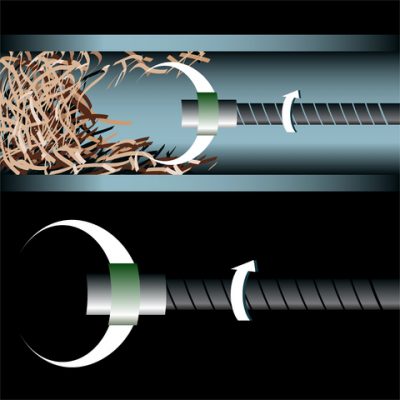 What our Customers have to say
I am so happy and impressed with the service. When my drain backed up I was expecting the worst, a broken lateral or something that would cost thousands of dollars. Turns out it was tree roots. Jim was on time for my appointment, very knowledgeable, and had my drain flowing again very quickly. I couldn't ask for better service. Thank you, thank you, thank you!
First time using these guys - I had a sewer backup, they were here within 2 hours (after I had called 2 others places). Their price of $185 was also more reasonable than most, and handled it quickly (a 110 ft. of snake was needed). Deb B.
01/18/2017
Prompt response for quotes, prompt response for service, timely arrival, excellent remediation of the problem. Need anything more be said? The most awesome service, representation and honest quote ever experienced as a New Berlin Homeowner since 1977. Saved us from the cleanup of another backup and additional water backup issues. Definitely a 10 + rating. Thank you AJacks for saving our basement and belongings. Courtney P.
09/22/2016
They came exactly when they said they would. Justin and Jake were both really nice, really professional and they are half the price of Roto Rooter and did a much better job. I cannot thank these guys enough!!!!! Jeanne J.
11/04/2015
Our sewer backed up. The receptionist was very polite. I had a question which was transferred. The worker called me back within minutes and came within 30 minutes. They were fast and reasonable. Definitely would recommend using.